Julián Castro is a former presidential candidate, secretary of the Department of Housing and Urban Development under President Obama and former mayor of San Antonio, Texas. The opinions expressed in this commentary are his own.
The Department of Labor has announced that about 22 million Americans have filed for unemployment since the coronavirus crisis started shutting down businesses in the United States. That means a large percentage of the nation's renters and homeowners sat around their kitchen tables as the rent or mortgage payments came due at the first of the month and wondered where the money would come from.
Housing is the biggest monthly expense for most Americans, but it's often shoved aside in our political discourse for other important issues like health care, immigration or taxes. The federal government's response to the Covid-19 pandemic is a prime example of this and more needs to be done.
The US Department of Housing and Urban Development announced in mid-March that it would suspend foreclosures and evictions for the 8.1 million mortgages insured by the Federal Housing Administration. In its $2.2 trillion economic stabilization package, Congress included more than $12 billion for housing and protection from eviction and foreclosures. While these measures are important, they won't be nearly enough to keep millions of Americans from housing insecurity and prevent a crisis worse than the Great Recession.
Long before Covid-19, stagnant wages, a severe lack of affordable housing and discriminatory housing practices had created an affordability crisis in communities across the nation.
In the United States, 43.7 million households rent their homes or apartments. More than 40% of renters spent at least 35% or more of their monthly paycheck on rent and utilities in 2018, meaning they are rent burdened.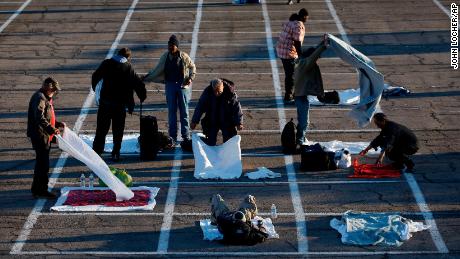 Homeless people in the United States are still facing injustices as well. Images from Las Vegas showed dozens of homeless residents sleeping in "social distancing boxes" painted in a parking lot adjacent to the Strip. In a city with almost 150,000 hotel rooms, many of which are currently empty, it's a moral and policy failure that people must sleep in a painted square in the shadow of massive casinos.
To people experiencing homelessness, a "stay at home order" is a dark reminder that they have no home in which to shelter in the first place.
To their credit, some states have already put a moratorium on foreclosures and evictions. Some have even offered financial relief and protections to renters, mortgage holders and landlords. The federal government should do the same — but it should also tackle the broader housing affordability crisis.
Over the course of the 2020 campaign, my competitors and I laid out a number of housing proposals that would dramatically boost housing opportunity for Americans. I called for transforming the Housing Choice Voucher program (better known as Section 8) into a fully-funded federal entitlement program. The program, which was designed to target families with the highest need, increase mobility and combat housing insecurity, currently only covers a quarter of eligible families. I believe the program should cover all families making less than 50% of a community's median income, which would cost $410 billion over 10 years.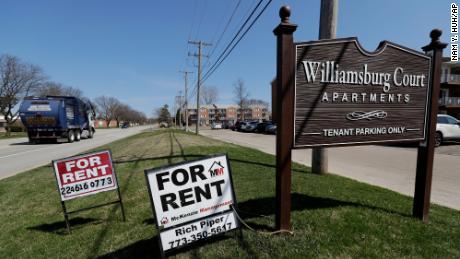 Senators Kamala Harris, Cory Booker and I have also called for the creation of a refundable monthly tax credit for low- and medium-income renters, covering the monthly difference between 30% of a person's income and the fair-market rent in their neighborhood. The tax credit would help renters cover skyrocketing rental prices and hopefully pave the way to homeownership where they can create intergenerational wealth.
Senator Elizabeth Warren has released a bill that would invest $500 billion over the next 10 years to build, preserve and rehabilitate more than 3 million affordable housing units across the country. This would help to address the fact that, every year, the Department of Housing and Urban Development loses thousands of much-needed affordable housing units to disrepair.
Senator Bernie Sanders called for capping rent increases at no more than 3% or 1.5 times the Consumer Price Index to help prevent the exploitation of tenants at the hands of private landlords. And former vice president Joe Biden called for a Homeowner and Renter Bill of Rights to eliminate shortcomings of the renter and homeowner markets and protect residents from abusive lenders.
These are the kinds of bold, systemic housing reforms we need to solve the housing affordability crisis. They can help prevent a housing catastrophe induced by COVID-19.
Source: Read Full Article