London (CNN Business)Ryanair hopes to restore 40% of its flights starting in July as governments in Europe lift the lockdowns that halted most international air travel for months.
But the conditions that have to be met first illustrate the daunting task facing airlines as they seek to resume flying without spreading the coronavirus.
Europe's largest airline by passenger numbers said in a statement Tuesday that it plans to operate a daily flight schedule of almost 1,000 flights starting July 1, up from the 30 it is currently running between Ireland, the United Kingdom and the rest of Europe. It will focus on flying as many routes as possible at a lower frequency than normal.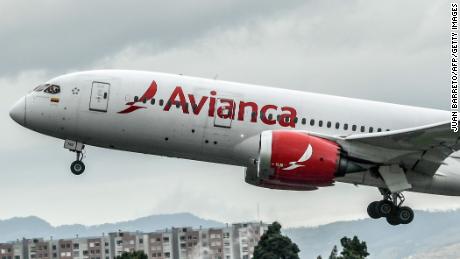 The plan to fly 90% of its pre-Covid 19 route network is subject to government restrictions on intra-EU flights being lifted, and effective public health measures being put in place at airports, the budget carrier cautioned.
"It is time to get Europe flying again, so we can reunite friends and families, allow people to return to work and restart Europe's tourism industry, which provides so many millions of jobs," Ryanair CEO Eddie Wilson said in a statement.
The airline usually operates low-cost flights to more than 200 destinations and it plays a vital role in supporting the tourism industries of countries such as Spain, Portugal, Italy, Greece and France.
But restarting its business will be complex. Countries such as the United Kingdom and Spain have just announced fresh plans to impose quarantine measures on international visitors. Many travelers will be reluctant to fly if they need to spend time in isolation upon arrival or return.
Still, Ryanair is forging ahead with plans to resume flights and has unveiled a raft of new measures that its passengers will need to observe. They include:
• Temperature checks when entering the airport.
• Face coverings will need to be worn at all times in the terminal and on board aircraft.
• Lining up for toilets will be prohibited on board, with access made available upon request.
• Passengers traveling to the European Union in July and August will need to provide details of the length of their stay, and their address and contact information while abroad. This information will be provided to EU governments to help them monitor compliance with any isolation regulations.
"Ryanair will work closely with public health authorities to ensure that its flights comply, where possible, with effective measures to limit the spread of coronavirus," said Wilson.
The company unveiled plans earlier this month to cut about 15% of its workforce, or 3,000 jobs, as part of a restructuring program that could result in the closure of a number of its aircraft bases in Europe.
Source: Read Full Article