video
Earnings estimates may be coming down in the future: Anton Schutz
Mendon Capital Advisors President and CIO Anton Schutz discusses bank earnings, growth stocks and potential layoffs in 2023 amid recession fears.
Caterpillar Inc. said quarterly sales increased by 20%, aided by higher prices on its equipment that helped offset rising expenses for manufacturing and the strengthening U.S. dollar.
The company said demand for its construction and mining machinery and engines remained strong, especially in North America, as sales for the quarter were higher than expected.
Caterpillar, like other manufacturers, has raised prices in response to higher costs. The Irving, Texas-based company said higher prices boosted quarterly sales by $1.74 billion from the same period last year, while higher sales volumes of equipment added $1.56 billion. Unfavorable exchange rates when sales in foreign currencies were converted into U.S. dollars chopped $523 million from sales in the quarter, the company said.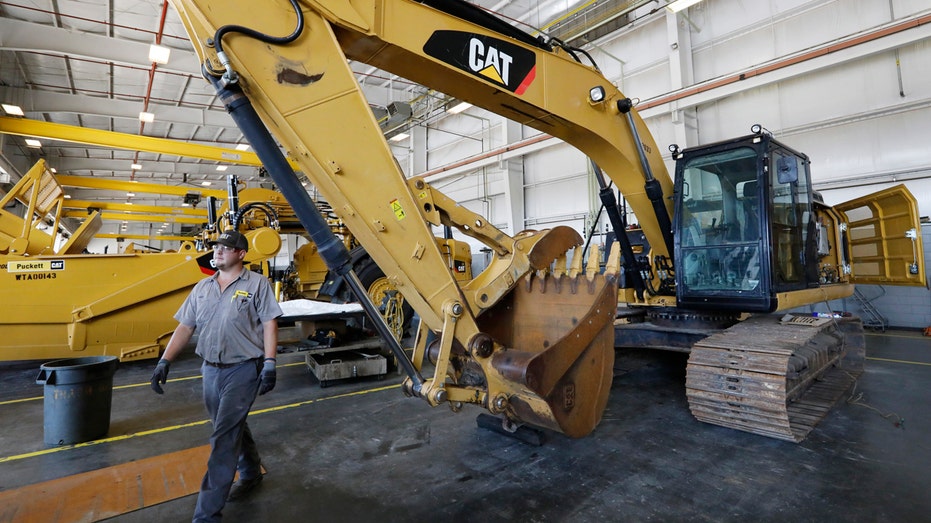 In this Sept. 18, 2019, photo a Puckett Machinery Company technician walks past a new heavy duty Caterpillar excavator that awaits modification at Puckett Machinery Company in Flowood, Miss. (AP Photo/Rogelio V. Solis)

Caterpillar reported some supply chain improvement during the quarter that allowed higher shipments from its plants. But elevated costs for materials and freight shipping, and constricted supplies of key components, including semiconductor chips, persisted, the company said.

BOEING WILL OPEN NEW ASSEMBLY LINE TO BUILD 737 MAX PLANES

"We certainly did still experience inefficiencies with supply-chain challenges" said Chief Executive Jim Umpleby during a conference call. "It's not anywhere as smooth as it needs to be."

Caterpillar said manufacturing costs in the quarter rose by $876 million. The company's operating margin fell to 10.1% during the quarter from 11.7% a year before as the higher costs for manufacturing and noncash charges related to its railroad locomotive business eroded profit from the quarter, which was below analysts' expectations.
Ticker
Security
Last
Change
Change %
CAT
CATERPILLAR INC.
252.31
-9.29
-3.55%
Demand for Caterpillar's yellow equipment has remained strong, even as rising interest rates pull down spending in the U.S. on housing and consumer products.

Sales of the company's bulldozers, excavators and other construction equipment rose by 19% to $6.85 billion for the quarter, with sales rising 34% in North America, the company's largest geographic market for construction machinery.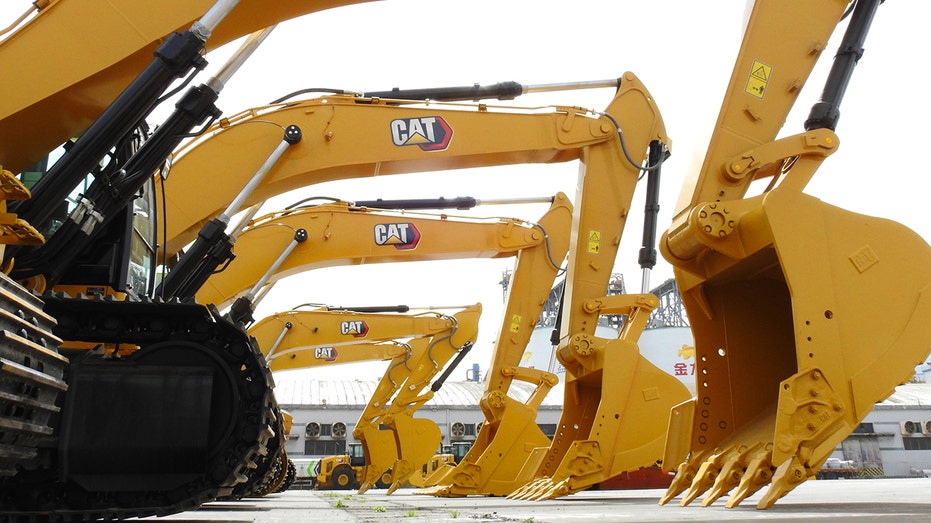 Construction machines from Caterpillar Inc. stand ready for shipment at Lianyungang port on May 13, 2020 in Lianyungang, Jiangsu Province of China. (Photo by Gen Yuhe/VCG via Getty Images) (Gen Yuhe/VCG via Getty Images / Getty Images)

THE WHACK-A-MOLE ECONOMY: US MANUFACTURERS STRUGGLE WITH UNPREDICTABLE SUPPLIES

Nonresidential construction, including commercial buildings, such as warehouses, and public works projects, account for about 75% of Caterpillar's construction equipment sales, the company said. Caterpillar executives and industry analysts said they expect spending in these markets to continue growing, helped by elevated U.S. government spending on roads, bridges and other public infrastructure.

Sales of the company's mining equipment rose by 26% during the quarter, boosted by gains across every geographic region, especially in North America where sales rose 59% from a year earlier, the company said.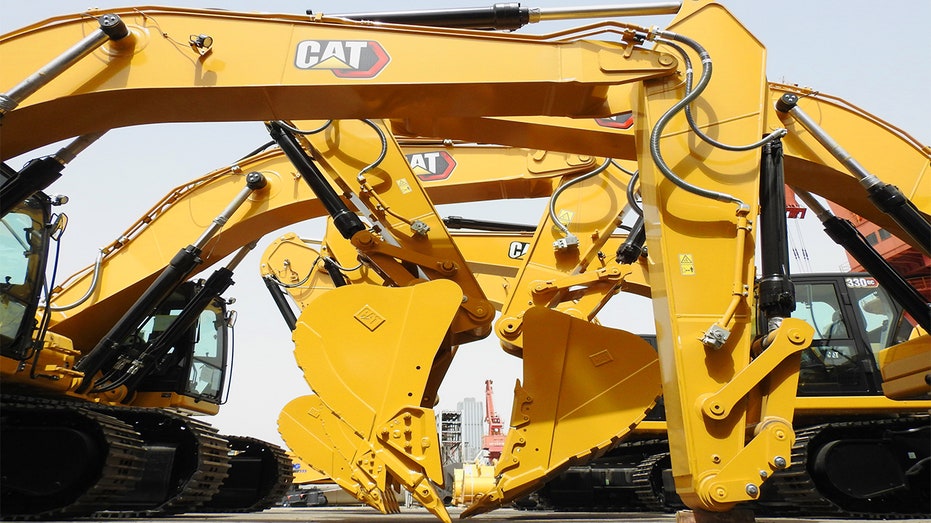 Construction machines of Caterpillar Inc. on display. (Gen Yuhe/VCG via Getty Images / Getty Images)

Caterpillar said expanding investments in oil and natural-gas production drove higher demand for the company's engines used at drilling sites and in pipelines. Sales in its energy and transportation business rose by 19% during the quarter, led by a 38% increase in sales to oil-and-gas industry customers.

CLICK HERE TO GET THE FOX BUSINESS APP

For the three months ended Dec. 31, Caterpillar reported a profit of $1.45 billion, or $2.79 a share, down from $2.12 billion, or $3.91 a share, in the same period a year earlier. Stripping out one-time items, adjusted earnings came to $3.86 a share, missing Wall Street analysts' estimate of $4.02 a share, according to FactSet. Revenue from the quarter, including the company's equipment financing arm, was $16.6 billion.

Source: Read Full Article