video
FOX Business Flash top headlines for January 24
Check out what's clicking on FoxBusiness.com
Live Nation president and CFO Joe Berchtold faced pressure from all sides on a number of issues during a Senate Judiciary Committee hearing on Tuesday dealing with competition and consumer protection in the ticketing industry.
Live Nation came under fire in November after Ticketmaster – which it merged with in 2010 – crashed during a Taylor Swift concert pre-sale, leaving thousands of fans frustrated and without tickets. This was just one subject addressed at the hearing, as senators and other witnesses also focused on anti-competitive practices or effects that resulted from the merger.
"Mr. Berchtold, I want to congratulate and thank you for an absolutely stunning achievement. You have brought together Republicans and Democrats in an absolutely unified cause," Sen. Richard Blumenthal, D-Conn., observed in the middle of the hearing after Berchtold had already been on the receiving end of accusations and grillings for nearly two hours. Blumenthal added that this unified stance will likely "solidify" due to Berchtold's responses, which the senator characterized as basically saying, "It's not us, it's everyone else," despite Live Nation being the 800-pound gorilla" with "dominance" in the marketplace.
One example of Berchtold claiming a lack of power was in a discussion of high fees added to ticket prices, which customers are often unaware of until late in the purchasing process. Clyde Lawrence, a singer-songwriter from the band Lawrence who testified at the hearing, said those fees are often 40-50% on top of the base price. While Berchtold insisted that Ticketmaster does not set the fees, the venues do, Lawrence said that his band asks venues before shows what the fees/total ticket price will be, and they say they are not responsible for them.
TAYLOR SWIFT TICKETMASTER CRISIS SPARKS SENATE JUDICIARY HEARING, LIVE NATION AND SEATGEEK CALLED AS WITNESSES
From left, Live Nation Entertainment, Inc. President And Chief Financial Officer Joe Berchtold, SeatGeek, Inc. Chief Executive Officer Jack Groetzinger, Jam Productions LLC Chief Executive Officer And President Jerry Mickelson, The James Madison Inst (The Associated Press)

Sen. Sheldon Whitehouse, D-R.I., followed up on this, asking Lawrence about how it has not been his experience that venues set the fees.

"It's 100% not been our experience, yeah," Lawrence said. He added that there has "literally not been a single time in our career" that they performed at a Live Nation venue where they were able to work with a non-Live Nation promoter or a ticket company other than Ticketmaster.

The control Live Nation has over various aspects of a concert was addressed often at the hearing.

Another witness, SeatGeek CEO Jack Groetzinger, explained how this has impacted his business. SeatGeek was once primarily a platform for secondary ticket sales, but in recent years they have managed to enter the primary sales arena by partnering with venues and organizations like NBA and NFL teams. 

GAVIN ROSSDALE ON TAYLOR SWIFT TICKET FIASCO: 'EVERYBODY WANTS TO CRASH THE SERVERS'

He claimed that Live Nation's broad presence in the industry makes it difficult for his company to grow. For example, he recalled how SeatGeek had a deal to sell tickets at the Barclays Center in Brooklyn, home to the Brooklyn Nets and many high-profile concerts. In the middle of the multi-year deal, he said, the venue observed that Live Nation brought fewer events there, leading to SeatGeek and the arena agreeing to part ways.

"This power over the entire live entertainment industry allows Live Nation to maintain its monopolistic influence over the primary ticketing market," Groetzing said.

This was supported by the testimony of Jerry Mickelson, CEO of concert promoter Jam Productions, who called the Live Nation-Ticketmaster merger "vertical integration on steroids." Mickelson said that venues' biggest fear is that if they leave Ticketmaster they will lose content because Live Nation will no longer bring high-profile (and high-earning) acts there. Whether the pressure is expressly threatened or not, Mickelson said, it is felt.

As far as what happened with Taylor Swift, Berchtold blamed bots and cyber-attacks for flooding Ticketmaster's system and scooping up tickets before real people could get them. No one seemed satisfied with that response.
Live Nation Entertainment, Inc. President And Chief Financial Officer Joe Berchtold appears to testify before a Senate Judiciary Committee hearing to examine promoting competition and protecting consumers in live entertainment on Capitol Hill in Wash (The Associated Press / AP Newsroom)

"For the leading ticket company not to be able to handle bots is to me a pretty unbelievable statement," Mickelson said.

Sen. Marsha Blackburn, R-Tenn., had trouble with this as well, giving Ticketmaster "a failing grade" for how it handles bots. The Republican senator noted that entities like local utility companies are regularly targeted by bots but are able to deal with them.

"They get bot attacks every single day by the thousands," Blackburn said, "and they have figured it out but you guys haven't? This is unbelievable. You ought to be able to get some good advice from some people and figure this out."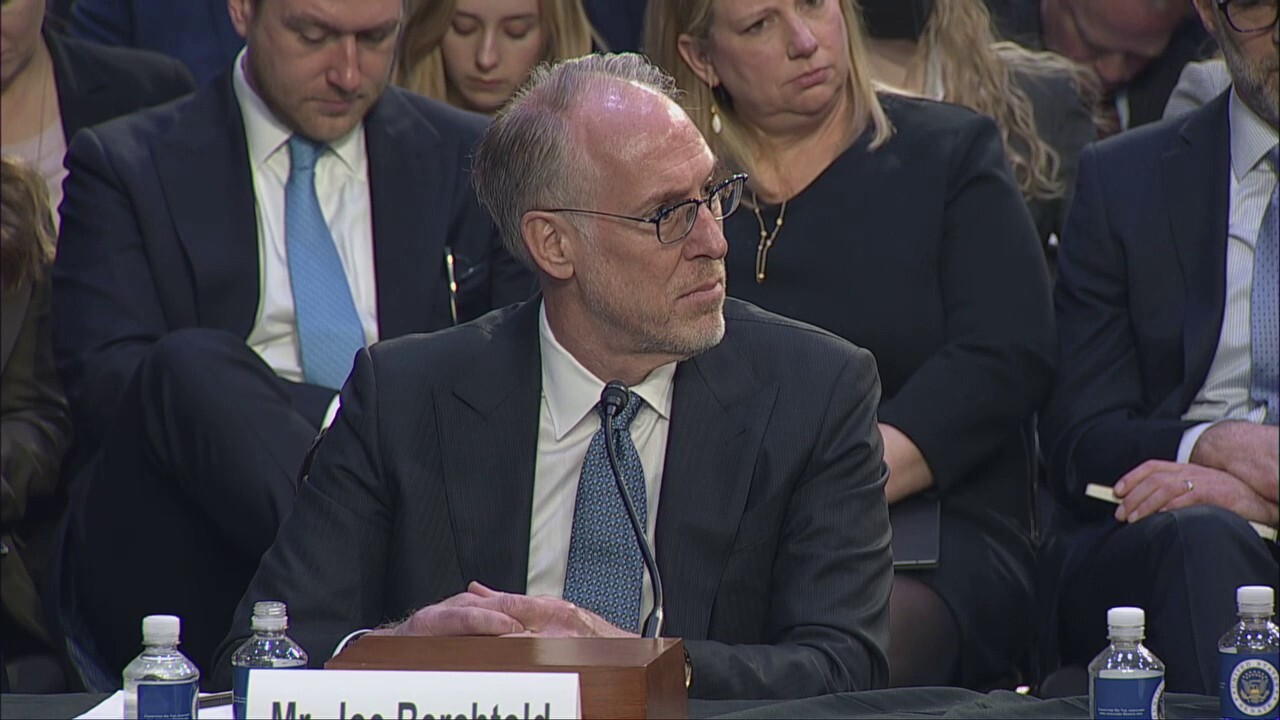 video
Sen. Blackburn grills Live Nation president over Ticketmaster's inability to handle bots after Taylor Swift debacle
Sen. Marsha Blackburn asked Live Nation president and CFO Joe Berchtold why Ticketmaster is unable to handle bots that buy up tickets before real customers can get them.

GET FOX BUSINESS ON THE GO BY CLICKING HERE

When asked why Ticketmaster cannot identify bot attacks when a local power company can, Berchtold responded that fending off bots is "an ever-going arms race." He also noted that the bots hitting Ticketmaster are generally not trying to break into their system, but looking to impersonate people and "put true fans at a disadvantage."

Blackburn noted that the BOTS Act of 2016, which she introduced back when she was a House member, gives the Federal Trade Commission the power to take action against those who use bots on ticket vendor sites. She asked Berchtold how many times his company has reached out to the FTC for help, and he only mentioned one instance.

Sen. Mike Lee, R-Utah, concluded the hearing by stressing a quote from Swift, seemingly directed at Berchtold.

"Karma's a relaxing thought. Aren't you envious that for you, it's not?"

Source: Read Full Article