video
Biden's budget proposal claims to cut deficits by $3 trillion
FOX Business' Grady Trimble gets reaction from Sens. Joe Manchin, D-W.Va., and Tim Kaine, D-Va., on Biden's proposed budget.
Republicans are pushing to have their own budget proposal ready for the next fiscal year "in the coming weeks," a House lawmaker said Thursday responding to President Joe Biden's plan.
Biden and his allies have for weeks demanded that Republicans, who insist on spending cuts to raise the debt ceiling, show their plan for what they want rolled back. The president claims his plan will reduce the deficit without raising the tax burden on middle-class Americans, a claim the GOP rejected shortly after Biden's budget was revealed.
Rep. Ben Cline, R-Va., leader of the Republican Study Committee's Budget and Spending Task Force, said Thursday, "Instead of addressing our unsustainable $31.5 trillion debt and soaring deficits, Biden's budget is more of the same: more taxes, more costly regulations, and more inflationary spending."
"In the coming weeks, House Republicans will put forward a budget that actually works toward getting our fiscal house in order by reining in out-of-control spending and putting us on a path to balance," Cline said.
BIDEN REIGNITES PUSH FOR NEW MINIMUM TAX ON BILLIONAIRES: WHAT TO KNOW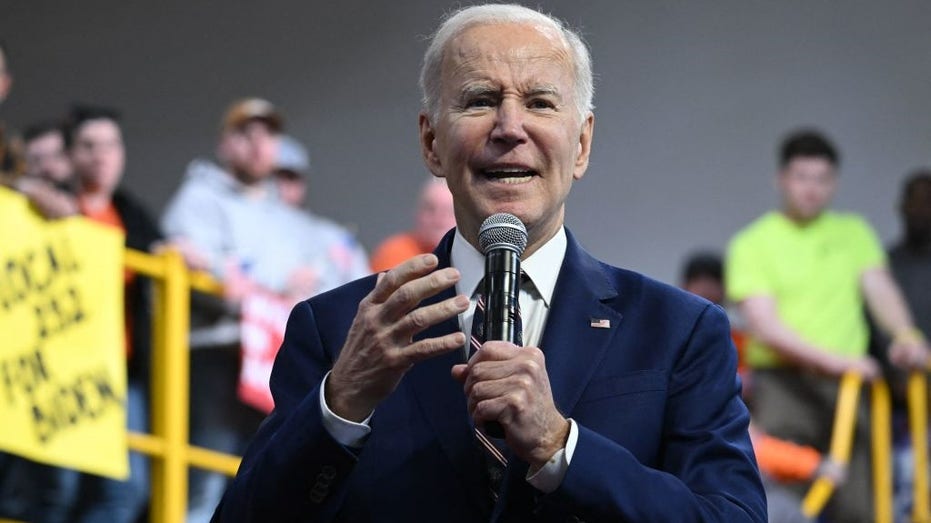 President Joe Biden speaks about his proposed federal budget at the Finishing Trades Institute in Philadelphia on March 9, 2023. (Saul Loeb/AFP via Getty Images)

GOP lawmakers in the  House and Senate blasted the president's newly unveiled budget proposal and accused him of trying to increase the fiscal burden on Americans during a time of economic uncertainty.

Biden's plan for the next fiscal year would raise taxes on Americans earning more than $400,000 per year. He also called for an increase in the corporate tax rate to 28% from the 21% level set during the Trump administration.

The president wants to put money toward a national paid family and medical leave program, in addition to billions aimed at mitigating and navigating the effects of climate change, among other items that the White House claims will shave nearly $3 trillion off the annual budget deficit over 10 years.

But Republicans claim that Biden's progressive policy proposals and tax increases on businesses will end up imposing taxes on everyday Americans, despite his pledge to not raise taxes on people making less than $400,000.

US NATIONAL DEBT ON PACE TO BE 225% OF GDP BY 2050, PENN WHARTON SAYS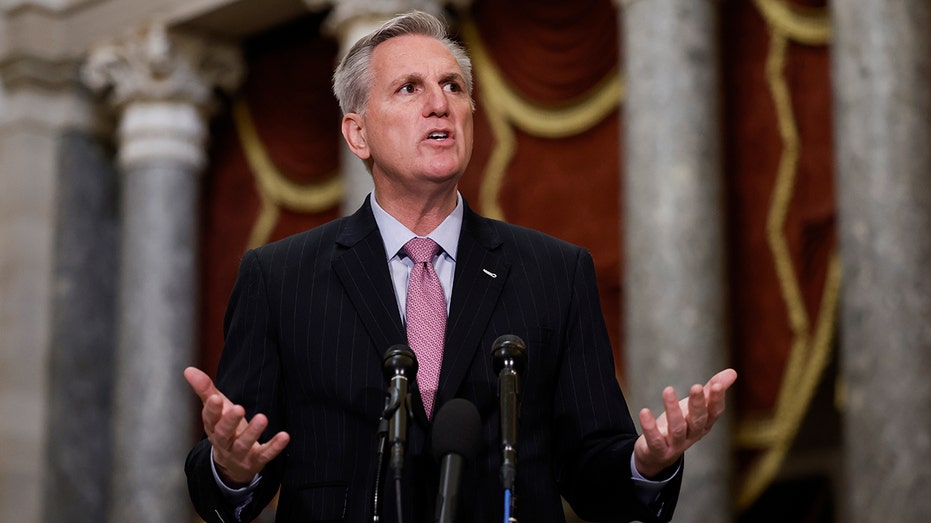 Speaker Kevin McCarthy condemned Biden's budget proposal in a joint statement with the House GOP leadership team. ( Anna Moneymaker/Getty Images / Getty Images)

The three top House Republicans released a joint statement accusing Biden of using his annual budget proposal as a vehicle for his political agenda.

"President Joe Biden's budget is a reckless proposal doubling down on the same Far Left spending policies that have led to record inflation and our current debt crisis," said Speaker Kevin McCarthy, R-Calif., Majority Leader Scalise, R-La., and GOP Conference Chair Elise Stefanik, R-N.Y.

"This is a spending problem, not a revenue problem. Yet President Biden's unserious budget proposal includes trillions in new taxes that families will pay directly or through higher costs," they said.

BIDEN'S ENERGY SECRETARY PUMPS THE BRAKES ON RAPID GREEN ENERGY TRANSITION: 'WE NEED BOTH'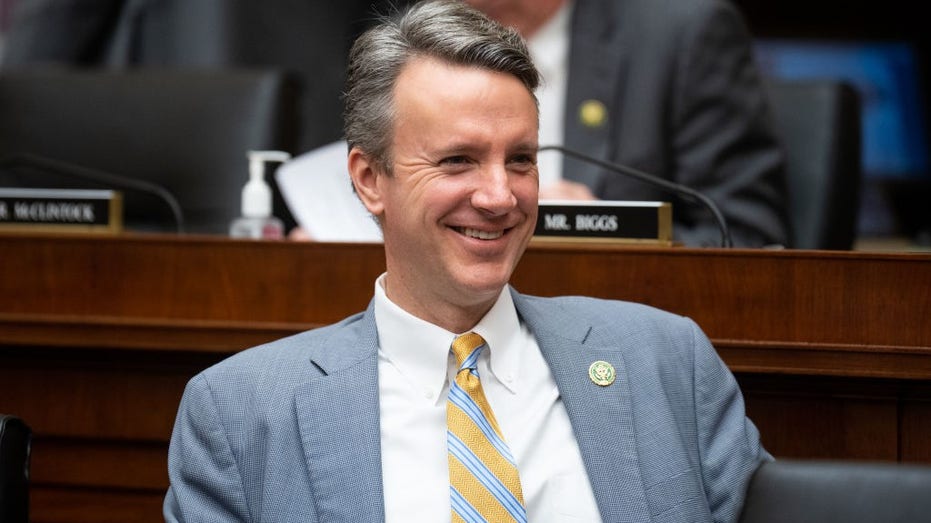 Rep. Ben Cline said in a Thursday statement that Republicans could have a budget proposal "in the coming weeks." (Bill Clark/CQ-Roll Call, Inc via Getty Images)

Republican Study Committee Chair Kevin Hern, R-Okla., whose group has been pushing its own blueprint on how to proceed with spending negotiations, similarly dismissed Biden's plan as untenable.

CLICK HERE TO READ MORE ON FOX BUSINESS

"I hope we bring Biden's budget boondoggle to the floor, because Americans deserve to know where their representatives stand on this radical agenda to bankrupt our nation. Anyone who votes for these failed policies is not serious about solving our fiscal crisis," Hern said Thursday.

In the upper chamber, Sen. Eric Schmitt, R-Mo., signaled that Biden's budget would face similar pushback from the Senate GOP.

"Any budget request that focuses on tax hikes and more spending rather than cutting spending and easing the economic burden on this country is deeply unserious – this budget doesn't have an ounce of serious proposals in it. The federal government doesn't have a revenue problem, it has a spending problem," the conservative senator said.

Source: Read Full Article