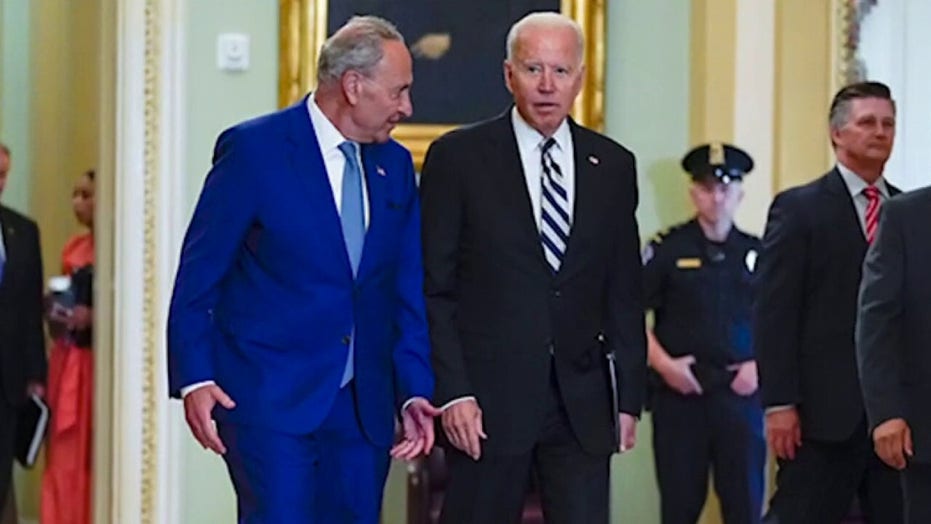 Manchin not supporting Build Back Better could sink Biden agenda
Fox News contributor Karl Rove discusses the ramifications of Biden's spending agenda on 'Fox News Live.'
West Virginia Democrat Sen. Joe Manchin said Thursday ruled out supporting efforts by his party to change the Senate's 60-vote filibuster threshold.
"I will not vote to eliminate or weaken the filibuster," Manchin said in a statement.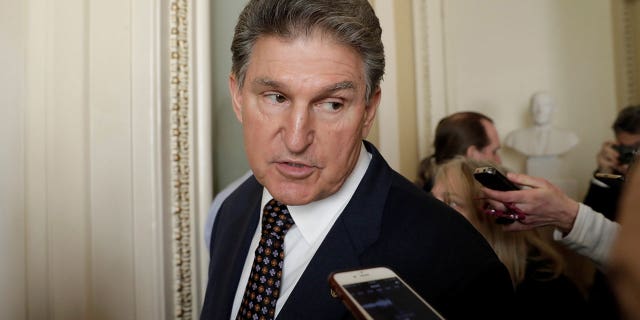 U.S. Senator Joe Manchin (D-WV) talks to reporters on Capitol Hill in Washington, U.S., January 19, 2018.
(REUTERS/Yuri Gripas)
"Throughout the last decade or more, there has been broad bipartisan support for protecting the filibuster, including current and former members of the Senate," Manchin noted.
"Allowing one party to exert complete control in the Senate with only a simple majority will only pour fuel onto the fire of political whiplash and dysfunction that is tearing this nation apart – especially when one party controls both Congress and the White House," Manchin continued. "As such, and as I have said many times before, I will not vote to eliminate or weaken the filibuster."
Manchin said the filibuster "plays an important role in protecting our democracy from the transitory passions of the majority and respecting the input of the minority in the Senate."
"Ending the filibuster would be the easy way out," he concluded.
A change to the filibuster would require support from all 50 Senate Democrats. With recent opposition from Manchin, and another moderate, Sen. Kyrsten Sinema, D-Ariz., that seems unlikely.
Sen. Kyrsten Sinema, D-Ariz., said Thursday that she also will not support changes to the filibuster to allow for the passage of certain legislation under any circumstances.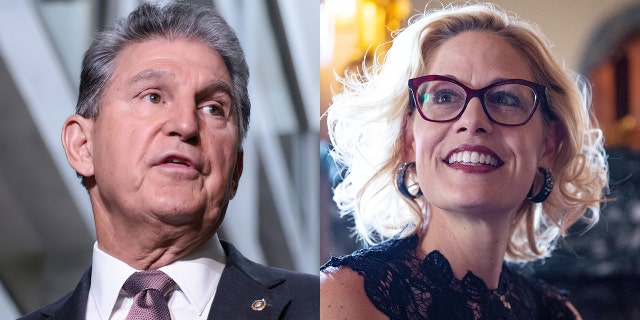 Senators Joe Manchin and Kyrsten Sinema have said they don't want to undo the filibuster.
(Getty Images/Reuters)
"There's no need for me to restate my longstanding support for the 60-vote threshold to pass legislation. There's no need for me to restate its role in protecting our country from wild reversals of federal policy," she said. "This week's harried discussions about Senate rules are but a poor substitute for what I believe could have and should have been a thoughtful public debate at any time over the past year."
"Demands to eliminate this threshold from whichever party holds the fleeting majority amount to a group of people separated on two sides of a canyon, shouting that solution to their colleagues," Sinema added.
Manchin's comments came after a meeting between President Biden and lawmakers on Capitol Hill. During the meeting, Biden was slated to make a push for the passage of two pieces of legislation that are a part of Democrats' election reform effort. Both would require suspending or eliminating the filibuster and its 60-vote threshold to have a chance at passage.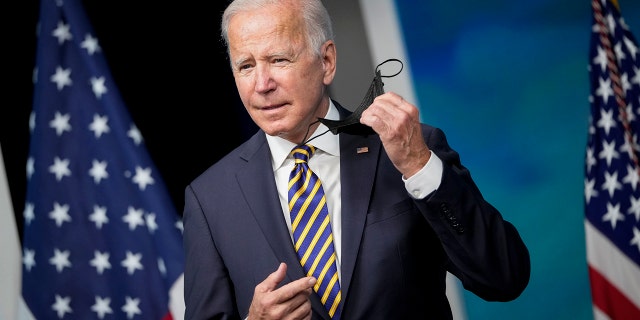 U.S. President Joe Biden arrives to speak in the South Court Auditorium on the White House campus October 14, 2021 in Washington, DC.
(Drew Angerer/Getty Images)
Following the meeting, Biden said he is "not sure" whether Democrats will be successful in the passage of legislation to federally takeover elections.
"First of all, don't ask questions about complicated subjects like can you get this done," Biden told a crowd of reporters. "I hope we can get this done. The honest to God answer is, I don't know whether we can get this done."
The House of Representatives passed a bill Thursday morning combining the measures: The John Lewis Voting Rights Act and the Freedom to Vote Act. But it won't get 60 votes in the Senate, which is split 50-50 on party lines.
Source: Read Full Article